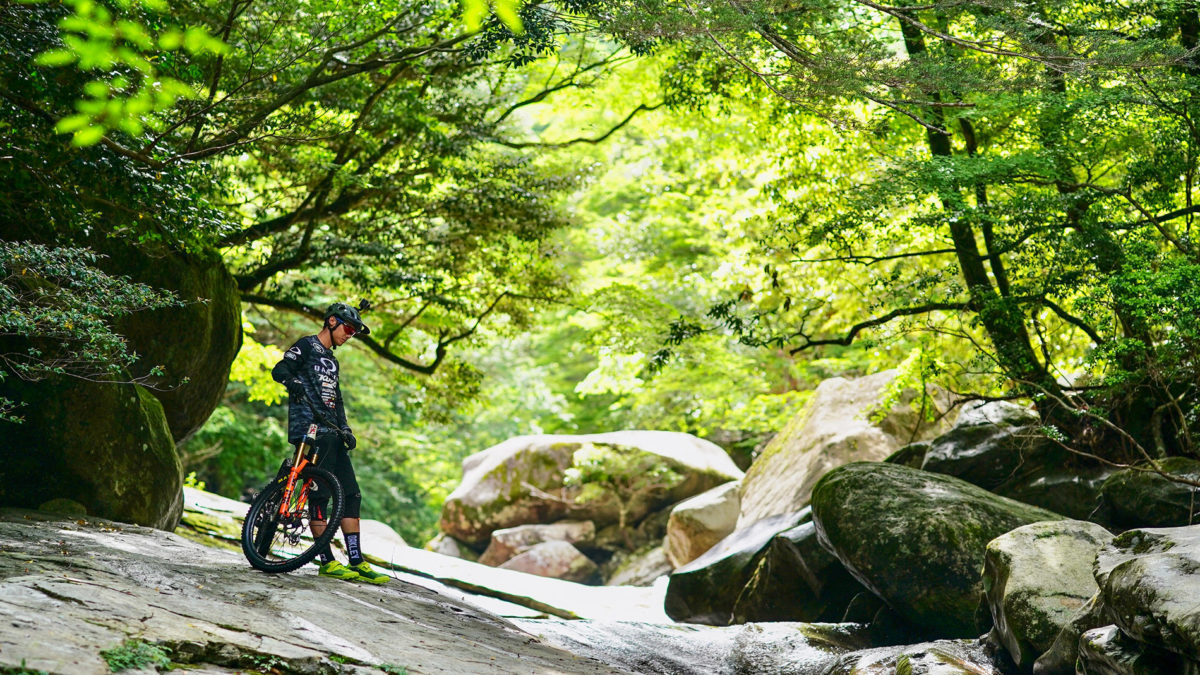 Fancy feeling your hair blowing in the wind ? Bicycle lovers, we found your paradise on earth ! Home to Japan's most extensive bicycle path network, Ehime Prefecture is an invitation to adventure. Ride along its magnificent bicycle trails to the Holy Grail : the Shimanani Kaido, a 70 kilometre bridge crossing 6 splendid islands within the Seto Inland Sea.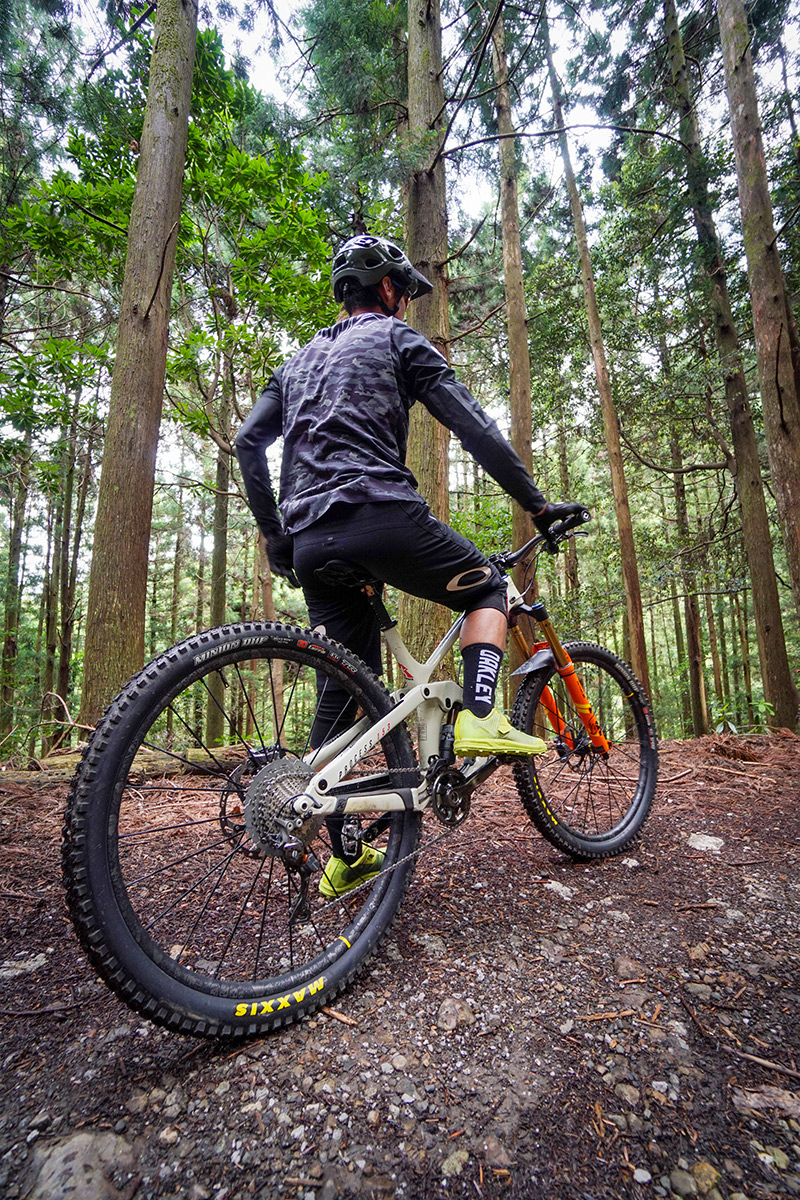 Imabari is a picturesque coastal town made up of islands, forming a connection point between Shikoku Island and the Honshu Island, famous for its island-by-island bicycle route, with magnificent views of the Seto Inland Sea. Cycling enthusiasts consider the site a small paradise on earth and a pleasure for the eyes!
Roads and tracks are designed with cyclists safety in mind. In addition, there are numerous stops allowing you to meet and exchange with other friends along the way.
The team enjoyed this beautiful road with panoramic views during a day of cycling. We rented bikes from Sunrise Itoyama, a small rest area offering a two-wheeler rental service. The rental is very quick and smooth, as the road is popular with Japanese people who already own their bikes.
With our bike, the Adventure finally starts…
We ride peacefully along the bicycle paths and enjoy the beautiful scenery. The view from the top of the bridges is breathtaking, punctuated with small islands, some of which offer the most beautiful viewpoints we have experienced in Japan. The scenery reminds us of Japanese animation movies.
On each island, we escape from the road used by cars and find ourselves on wilder paths. The infrastructure is very well secured and practical, making it possible to enjoy the landscape while wandering without the stress of an accident.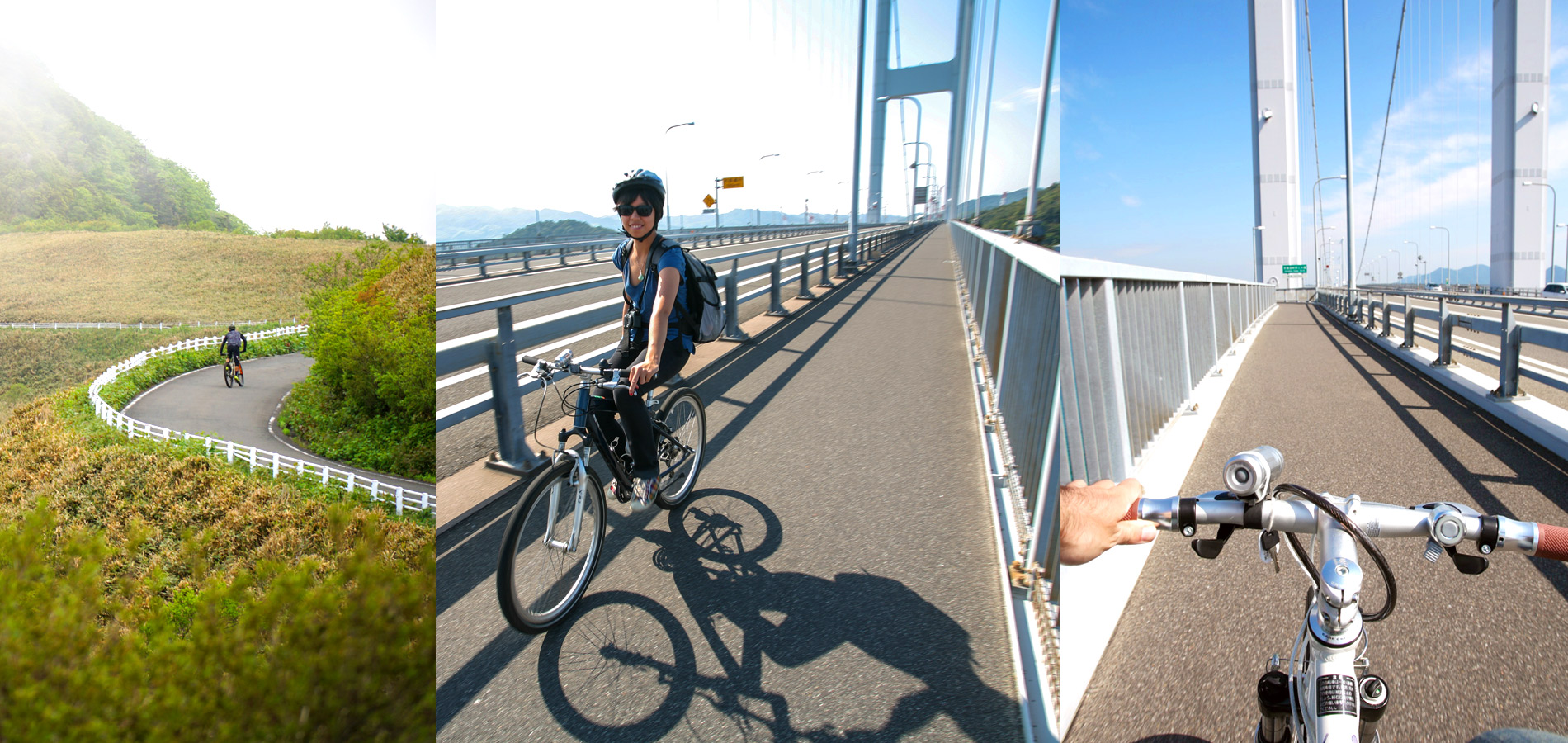 Team's tip: A single day on the Shimanani Kaido is too short to enjoy the experience. We advise you to complete this trip in two days, for a more relaxing trip. The bicycle path is punctuated with stops, views and picturesque sanctuaries for you to rest during this long journey.
Want to enjoy beautiful scenery, seafood and breathtaking sanctuaries while exercising? Visit the Shimanani Kaido in Ehime, you won't be disappointed. History lovers will find their happiness in the Oyamazumi Shrine and gourmets will be able to taste local specialties !
The Bicycle adventure on Ehime's roads tempts you ? Want to discover more about Ehime prefecture? Don't wait any longer and get our free GOKAN magazine Special Ehime!