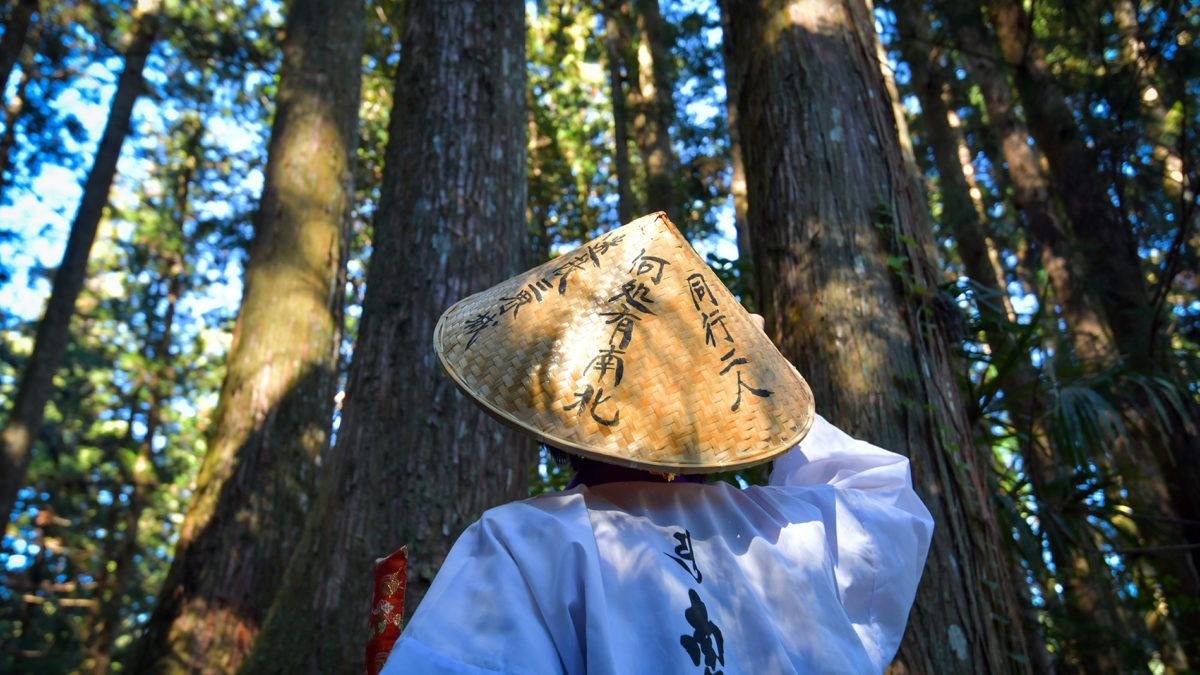 Got your shoes ready? Fancy some fresh air? Gokan's team travelled through Ehime prefecture to introduce you to the land of spirituality through the five senses. We experienced various adventures which will remain unforgettable. Feel the unique scent of temples hidden in Ehime forests. Join us to the land of spirituality.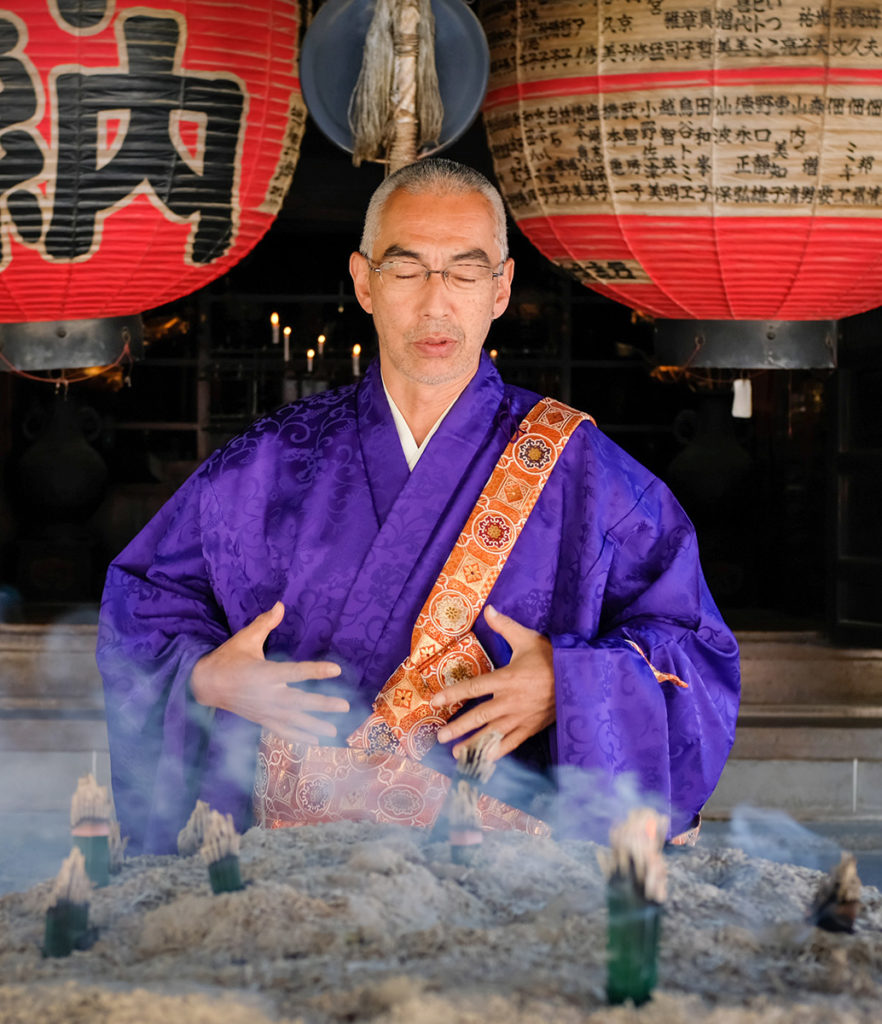 Ehime is a small glimpse of what can be found in Japan: agriculture, onsen, cities, old quarters, fishing villages, beautiful landscapes (mountain and sea), beautiful temples and shrines. Like Kyoto, the region has been quite spared from natural disasters and wars. Interesting combinations can be found there, as in Matsuyama city, with its old traditional Japan Epinal-looking buildings, and modern Japan with new architectural styles and chic hotels. You can meet many people traditionally dressed to attend the onsen, but also many others dressed as pilgrims!
We will still remember the forest scent…
Ehime is truly the land of spirituality, that's the feeling we get from the moment we arrive. Everyone is involved in the spiritual aspects of the region one way or another. While reporting on matsuri (traditional festivals), ceremonies aimed to thank deities and offer their blessings to the population, we noticed that everyone, both young and old, from all social backgrounds, gather to celebrate together and (above all) to party. All divinities, and all life aspects are praised during matsuri, particularly to bless the Kamo River. This spiritual atmosphere is particularly striking due to the unique incense odor in the temples. We had the opportunity to take part of a very special ceremony: Goma (fire ceremony where a path to the world of the dead is opened). The monk in charge of the ceremony told us how this ceremony helped him to remain close to his late wife. Sadly, he regrets that even though he keeps the bond, his precious wife cannot send him her delicious recipes.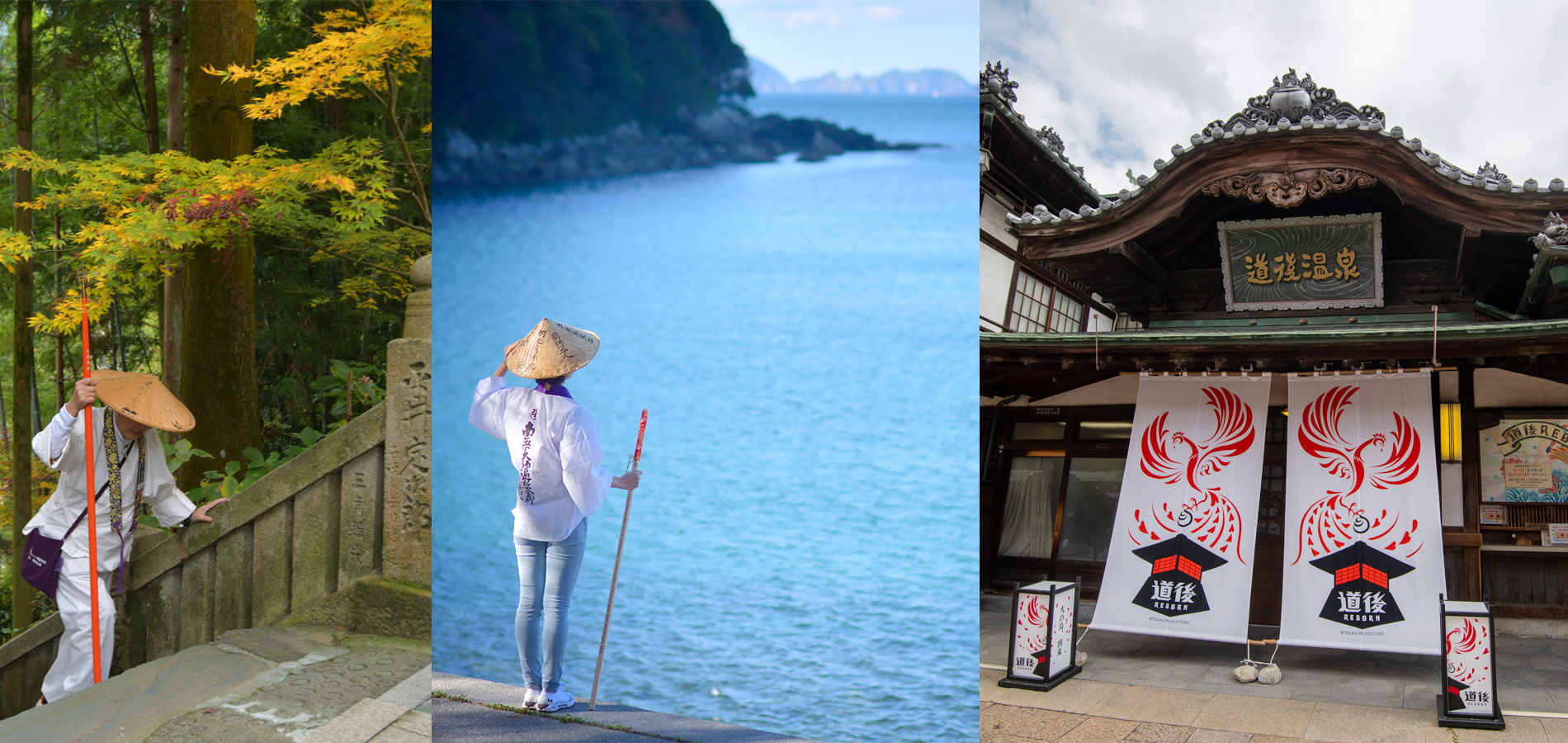 It is hard to forget the famous pilgrimage of Ohenro. Although the pilgrimage covers Shikoku Island as a whole, Ehime is one of the most pleasant areas for pilgrims. Ehime is the third prefecture visited by pilgrims during the Ohenro Pilgrimage. The prefecture embodies the idea of attaining the light in this self-reflective culture. The road is beautifully laid out, allowing any walker to keep the distance, with beautiful temples all along… Pilgrims may take a final stop at Dogo Onsen's famous baths, where they can rest and feel the vapours purify them from all physical suffering! We still remember the forest scent…
Ehime is your region for a dreamlike and spiritual experience! Want to discover more about Ehime prefecture? Don't wait any longer and get our free GOKAN magazine Special Ehime!