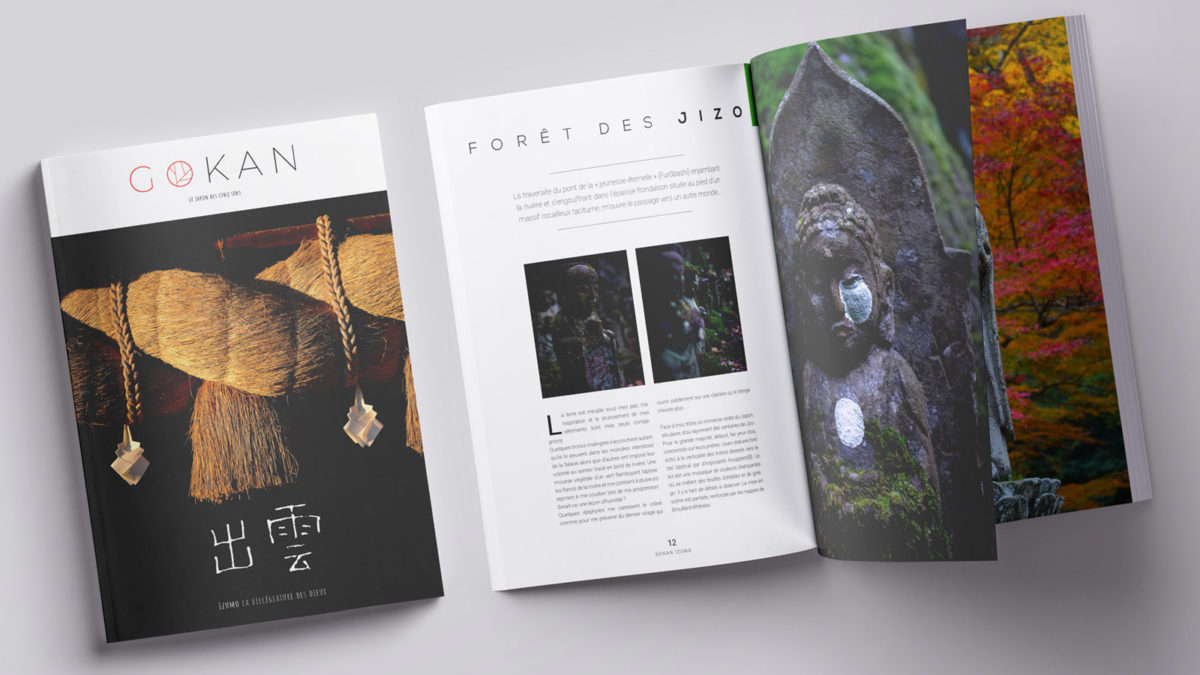 Traditionally, all stories begin with "once upon a time", however we preferred a Japanese prefecture's name: Izumo! After all, if there had to be a start in Japan, it would obviously be here… in the region where it is said clouds are born… as well as Japanese legends!
Izumo (出雲市, Izumo-shi) in Shimane Prefecture (region of Chūgoku -Chūgoku-chihō known as " the Midland"-) is not only a city, it is also an ancient Japanese province: Izumo (出雲国, Izumo no kuni), which is located in the Southeast of Honshu island. We used to call it Unshū (雲州), which means " The Land of Clouds "… thus the legend that clouds are born there !
Gods fought each other in these southern lands, love brought birth here to the imperial family, many secrets are buried here and unexplained mysteries are hidden, creating a mystical feeling like nowhere else. If Japan had a Bermuda Triangle, a Princess Mononoke, a birthplace of clouds… a start… it would be Izumo! Well, that's where our publishing journey starts. Hopefully, we'll take you on visual and mystical adventures using a different approach from the usual. After all, our motto has always been "Seeing Japan differently ».
Our first magazine (more a book than a magazine though), dedicated to Izumo, is now available in a 142-pages digital format for just 600 Yens (about 5€)!
For 600 Yens download the magazine in PDF format (which you can copy on your different devices), get 6 months of free updates and a total of 6 downloads on the site with the exact same link you paid for.
In this 142-pages digital issue you will find reports on :
Jizo Forest
Gakuen-ji Temple
Izumo's Mysteries
Gods' Arrival
Izumo Taisha
The Passa Train
Where Clouds are Born
Sagiura The village of another time
Izumo Man and the Sea
From the Sea to your Table
The Kimtozukri Ancestral Event
Izumo handicrafts
Ceramic Men
From Kabuki to Kagura
Zazen Meditation
When the Saruta Hiko come
The whole sprinkled with beautiful pictures taken by our photo reporters, which hopefully will give you the desire to discover the Prefecture off the beaten track.
Download the magazine on the dedicated page: GOKAN Magazine, Izumo digital format.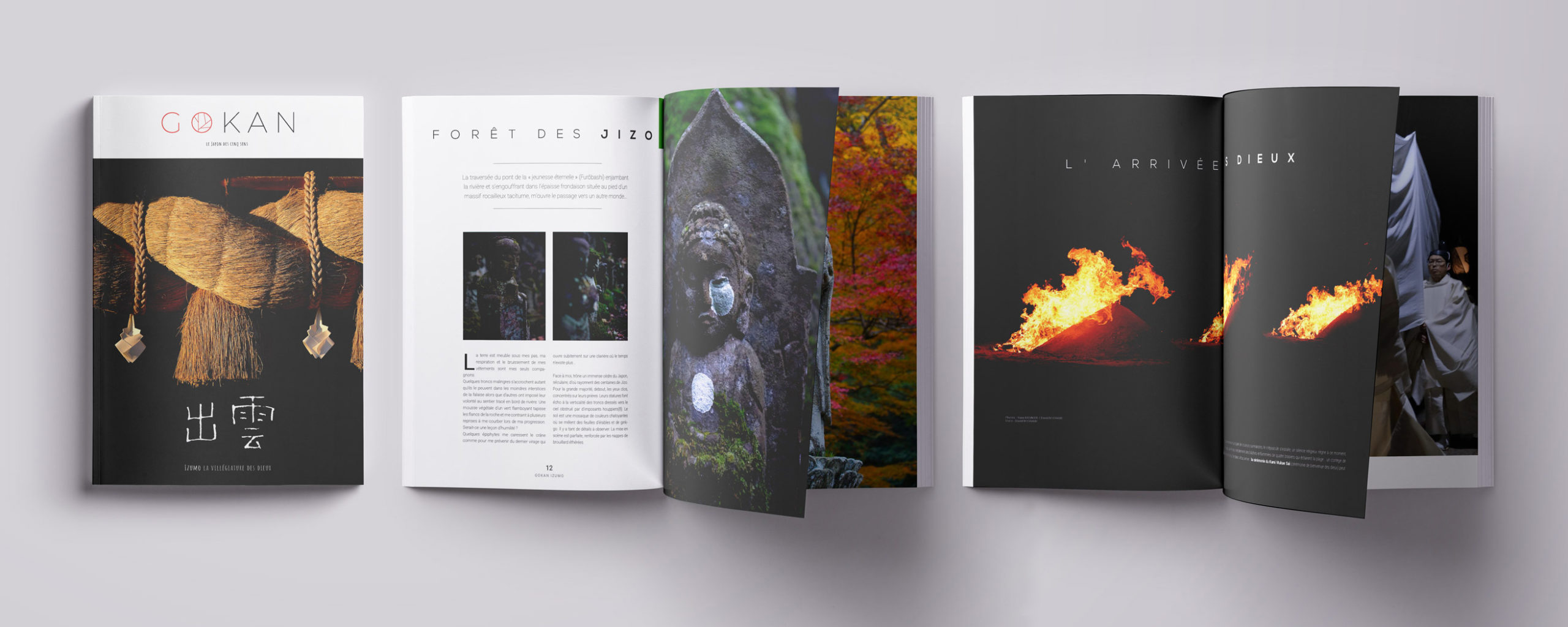 We'd like your opinion! 
The PDF format of the Izumo magazine is not free in order to produce other magazines. Your ¥600 purchase (about 5€) is a major support to our business. Some of you know that for the past 15 years we have been sharing our work for free on the Internet via social networks, websites (such as LeJapon.fr for example) and we now wish to bring a new and more professional dimension to this titanic work! Obviously it costs… time, resources and money… We therefore thank you in advance if you purchase our products available on this site! 🙂
Speaking of which, we would also love to hear your opinion on the professionalization of our content:

Loading ...